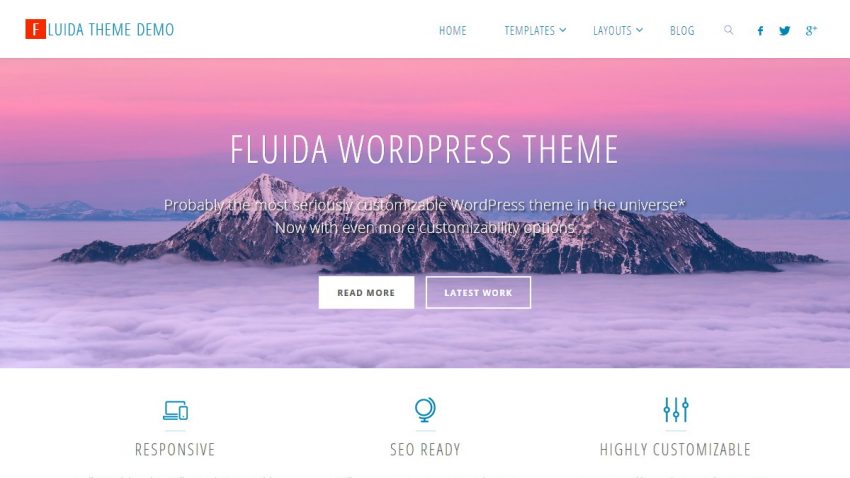 You might have noticed a slow down in our Fluida updates release cycle in last months. You might have also noticed that we took a bit longer than usual to fix some small issues that were quite annoying for some. You needn't start worry, we haven't given up, we haven't forgotten Fluida, no need to pack your bags and move to a different theme just yet.
The reason for the delays is actually a very simple one: for the last few months we've been drinking our coffee in big secret and been covertly working on an even greater and better Fluida. And what best time to reveal our secret project than on Fluida's second birthday!
Today we're happy to indulge everyone with a sneak preview to Fluida's evil bigger twin sister – introducing Fluida Plus theme for WordPress!