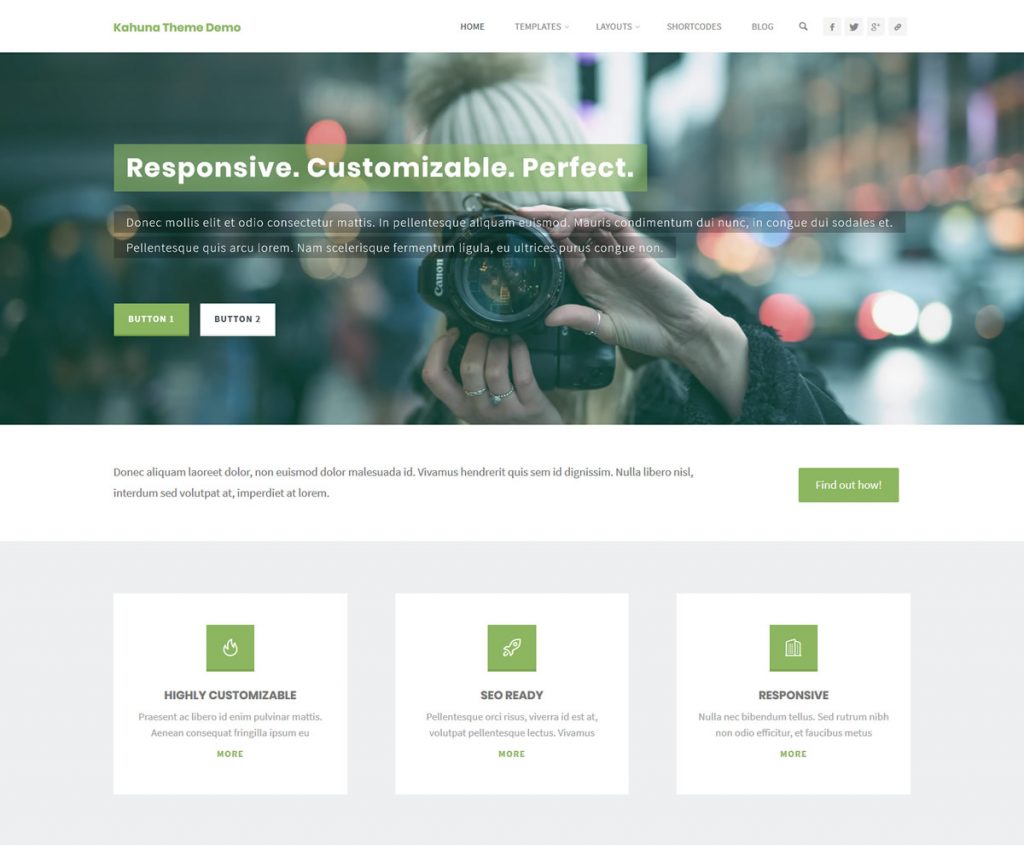 Kahuna Plus is our latest premium theme (following Fluida Plus). It brings with it all the features and functionality that we couldn't include in the free version of the theme. Those features that are simply not allowed for themes hosted on WordPress.org.
Some of the stand-out features are a sortable and seriously customizable landing page (via a custom post type), portfolios, theme specific shortcodes, advanced widgets, page templates, related posts, post/page specific metas, mobile menu responsiveness breakpoint, script and analytics fields.
Advanced widgets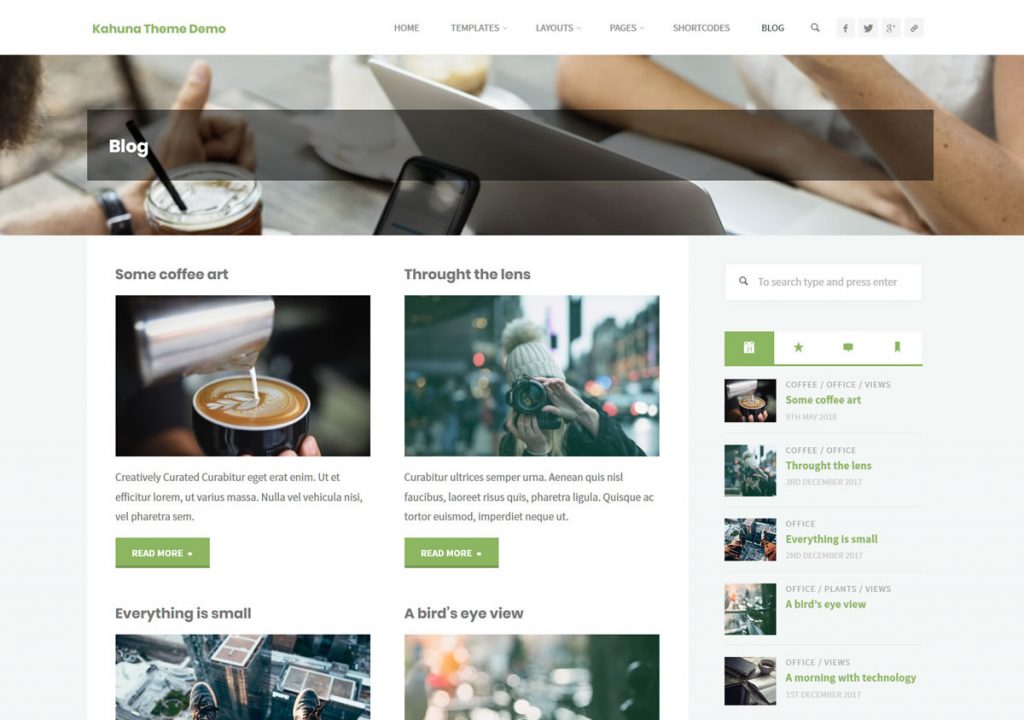 Kahuna Plus comes equipped with six new, theme enhancing widgets: About, Contact, Socials, Tabbed Featured Content (recent, popular, comments, tags), Featured Posts and Portfolio. Their design is tailored specifically for the theme, being seamlessly integrated in the sidebars or footer widget areas.
Single posts can now display a 'Related Posts' section at the bottom.  This section can list related posts based on tags or category.
Advanced shortcodes
We've created fifteen shortcodes that we think are absolutely necessary when writing more advanced posts and pages. Nicely integrated in the WordPress text editor, with simple and intuitive user interfaces you'll find these essential shortcodes: Grid, Tabs, Accordion, Alerts, Buttons, Labels, Well, Lead, Pullquote, Tooltip, Clear, Divider, Map, Icons, Portfolio.
Check them all out in the theme demo.

Page templates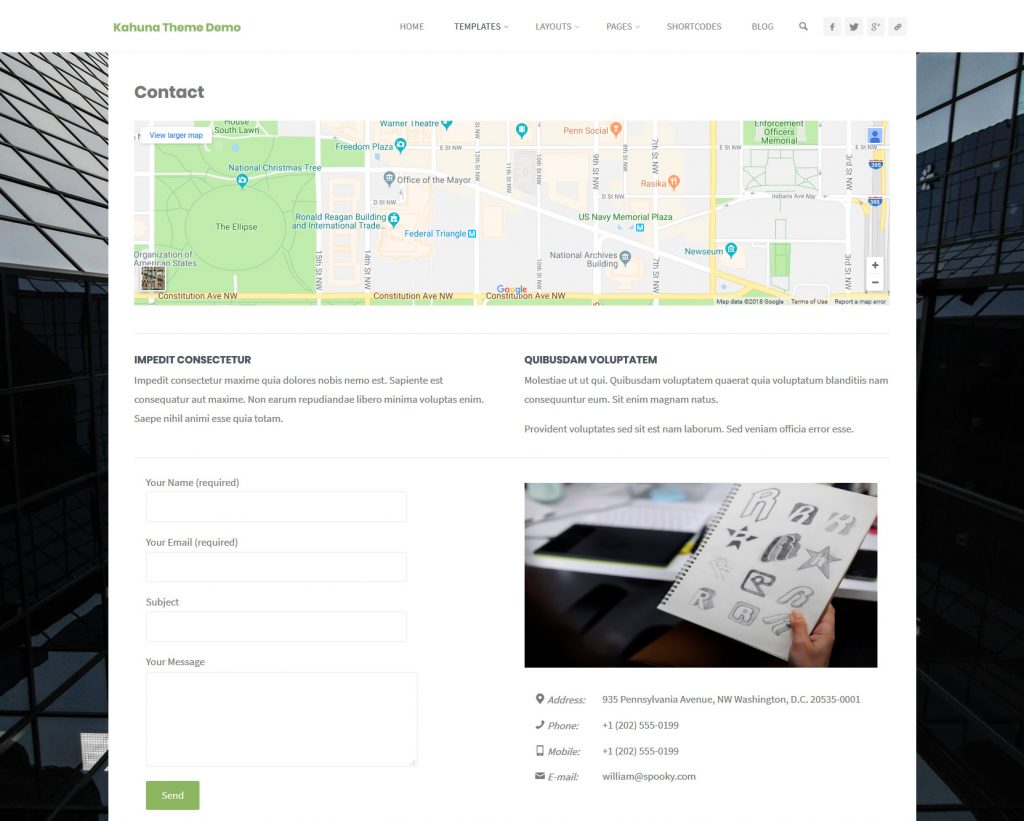 Five page templates are also included with the Plus version of the theme: Portfolio, Contact, About, Blog, Blank.
Designed to make it easier to showcase your work, the Portfolio page template takes advantage of the new Portfolio Custom Post Type and displays it in a brand new fashion. The Contact and About page templates help you create with ease pages about yourself or your company, while the Blank template gives you and empty canvas for those 'out of the ordinary' pages.
More options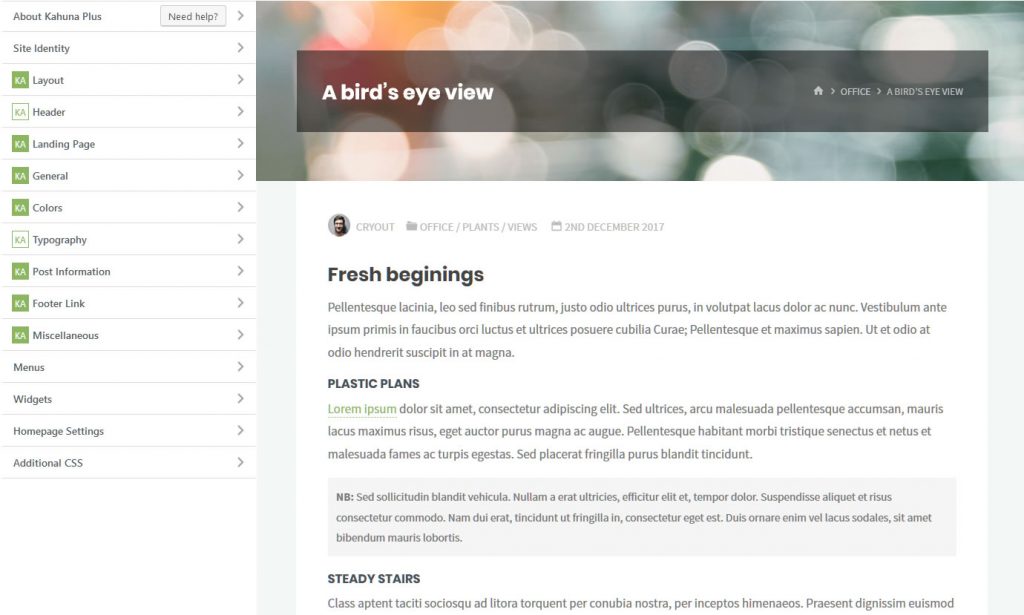 The plus version of the theme brings over 50 new customizer options, adding up to more than 150 options ready to be tweaked! The new theme options are just as powerful, intuitive and easy to use.
A bigger & better landing page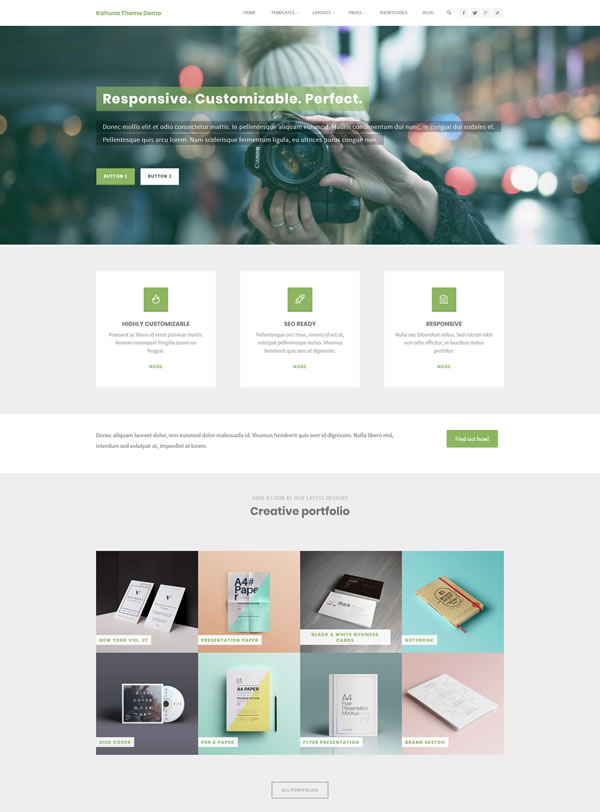 Kahuna Plus brings new ways to improve and enhance your landing page. You get more icon blocks, more featured boxes, more text areas and a brand new portfolio section. They're all customizable with a new, limitless custom post type. Plus, all sections can now be reordered as needed with a simple drag-and-drop interface.
Page and Post Metas
The theme's new post/page metas give you the power to individually customize certain elements like background color or image. You can also hide or show certain elements (header, main navigation, breadcrumbs, footer widgets, whole footer).
Dedicated admin page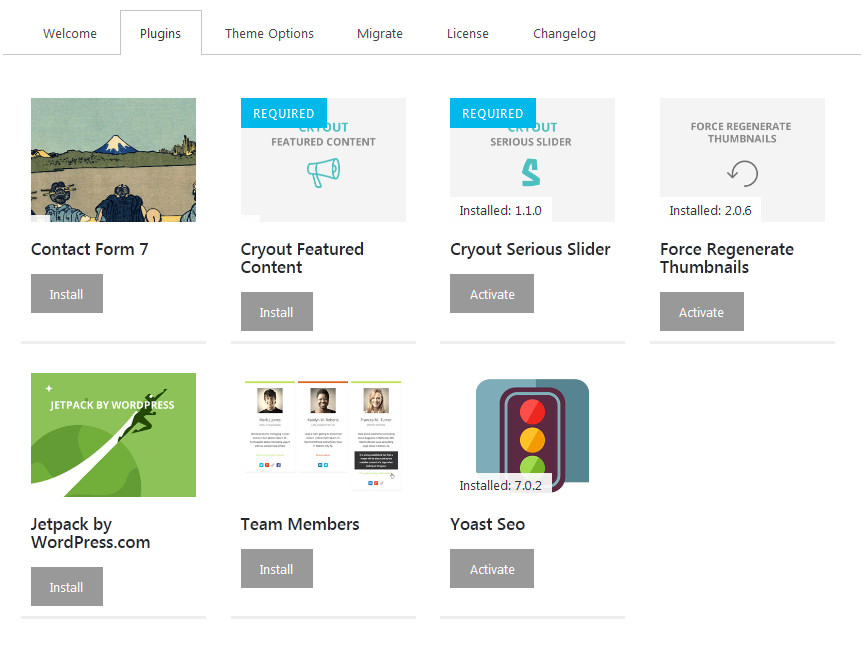 The new admin page allows you to manage all essential aspects of your theme. You can export, import or reset your theme options, manage recommended and required plugins or view the latest changes.
If you've already used the free version of Kahuna, you can migrate its options over to Kahuna Plus, not having to start from scratch with your new theme.
And there's so much more! For the complete list of features that you'll find in the Plus version, check out the features comparison on the Kahuna theme page. Or have an interactive view with the live demo.