Our Anima WordPress theme has been available to download and install freely from our site for about two months and now, as promised, it has become available to auto install from WordPress.org (or your WordPress dashboard).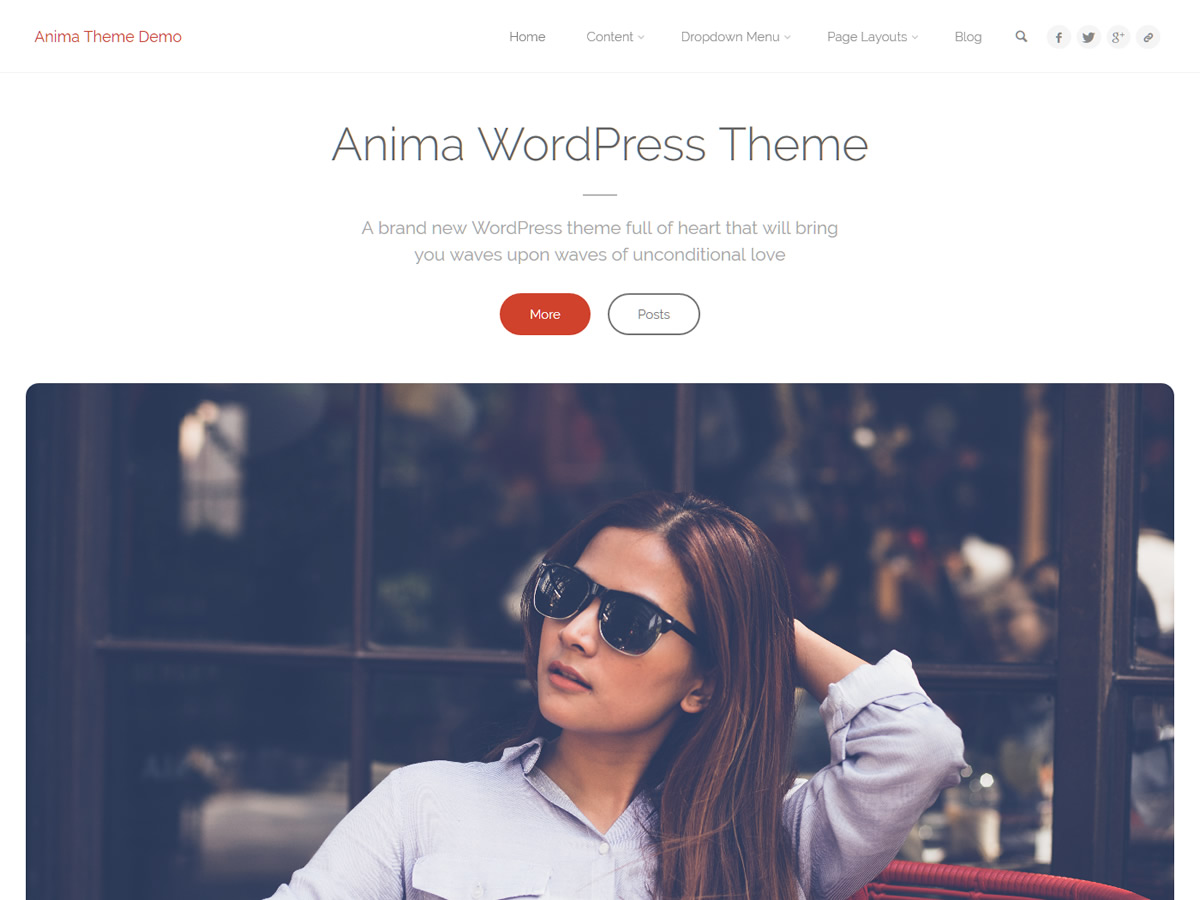 Theme Features
Anima is our eight free WordPress theme that you can have fun creating sites with. The features you all know and love are all there, the design is a brand new one and the level of customization is of course unparalleled. So if you like free themes, customizable landing pages, free lightweight sliders, layout and sidebar options, colors you can play with, lots of widget areas, great typography that you can micromanage, an almost endless stream of Google Fonts, over 50 animated social icons and many other configurable settings that would be too hard to list anywhere, we're pretty sure you're like Anima as well.
But hey, just to be on the safe side you can install the theme and see for yourself. Either download it from WordPress.org or do a search for "Anima" from your WordPress dashboard » Appearance » Themes.
Header Titles
A lot of work went into the single post/page view although archive and search pages also benefit from this look. We're showing the title, meta information and breadcrumbs over the featured image so we're saving space and greatly improving the design of the theme. We're calling them header titles, they're nicely animated when you open a new page and you can easily enable or disable them from the customizer (individually for posts, pages or archive pages).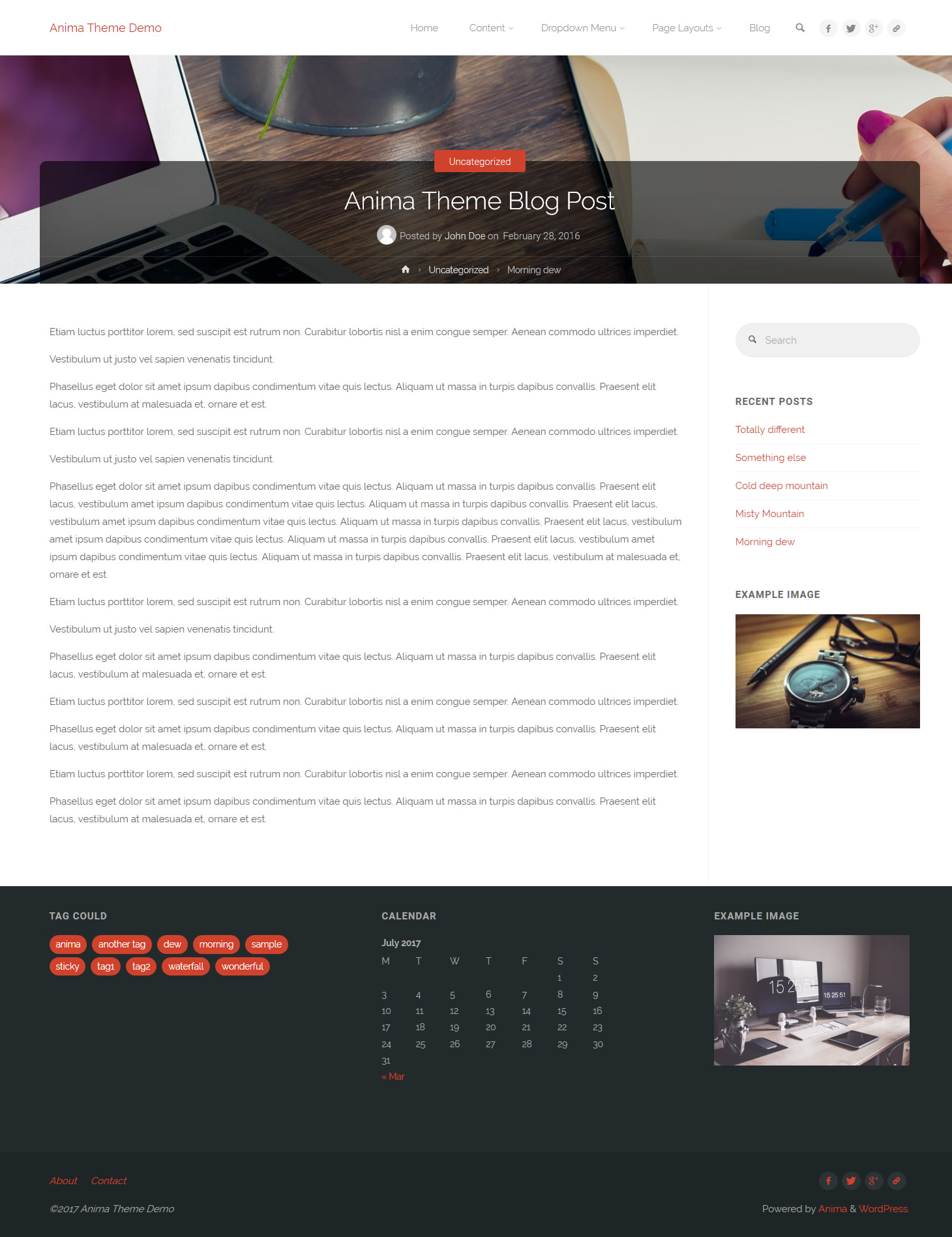 For more information about our Anima WordPress theme, here are some useful links. Anima is completely free and although the screenshots and live demo are a great representation of the theme, there's nothing like a live preview on your actual site to give you an idea of what it can do. Have fun!
Changelog:
v1.0.0
Removed font-weight from admin editor styles
Fixed sidebar socials height issue
Adjusted header titles padding
Adjusted menu search padding
Fixed site title overlapping menu icon on mobile
Decreased sidebars padding on mobile
Fixed landing page title top margin on mobile
Increase article responsiveness
Fixed slider next/prev buttons having rounded corners
Changed default lp blocks and lp text areas background colors
Changed default menu background color
Added meta hover effect
Removed empty "templates" folder
Changed default header image and set default image size to 420px
Adjusted default header image vertical position from center to top
Changed screenshot.png
v0.9.4
Fixed un-numbered 'printf' placeholders in back-compat.php
Fixed cryout_compat_upgrade_notice() not properly hooked in back-compat.php