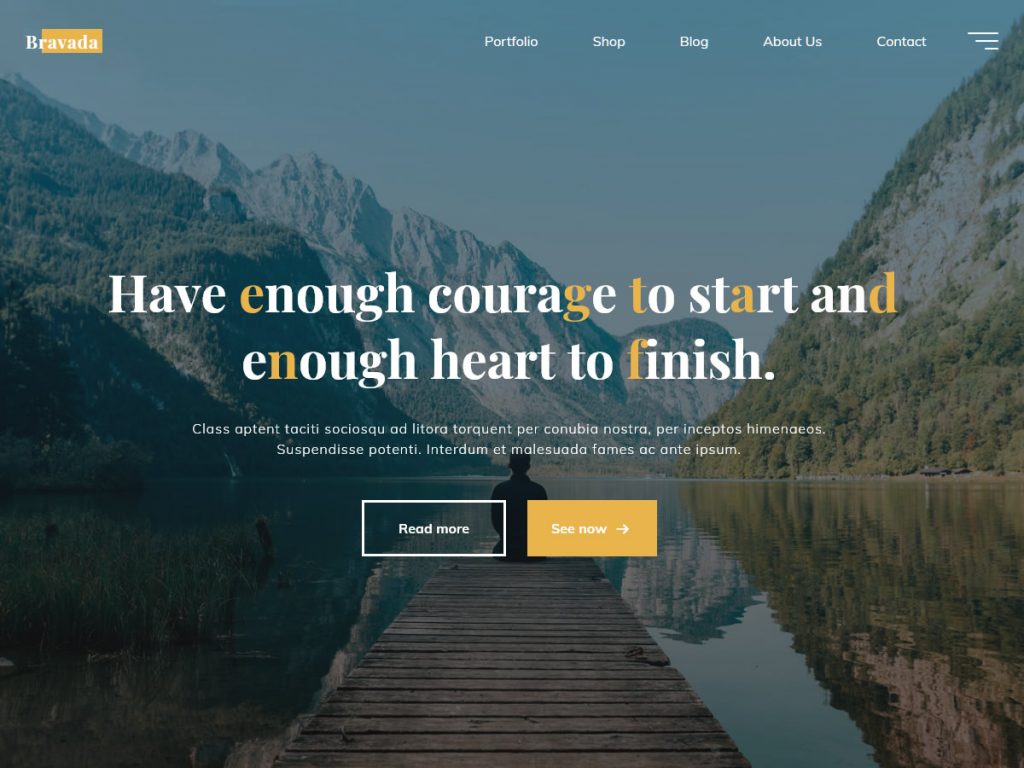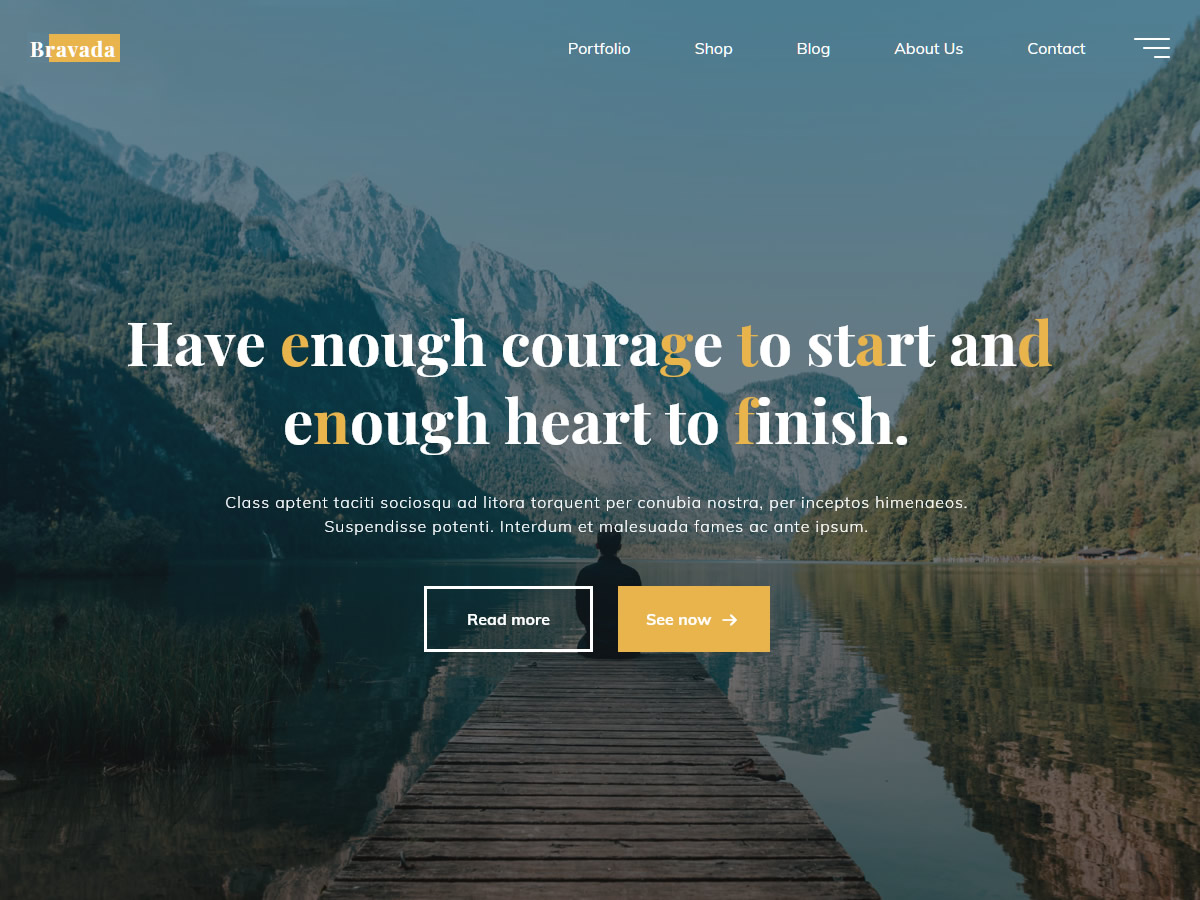 Our latest WordPress theme – Bravada is just like fine wine. It has a great texture, the amazing color is envied by all others and you get a soft buzz every time you're using it. And just like wine, only people with great taste will appreciate it at its fullest.
Our Bravada theme will also age like fine wine, helped by our ongoing security and feature updates, it will never know what growing old means. This theme will live forever.
Of course Bravada is also a completely free and highly customizable WordPress theme that's not afraid of anything. It will look amazing, behave flawlessly and scale to any screen. Bravada goes anywhere, it's for everyone and everything. It's also a clear, clean and simply gorgeous theme with simple but impactful design elements. It boosts CSS powered animations that enhance the sublime design. Being designed as mobile-first, it's as responsive as you'll ever get.
Bravada comes equipped with a sturdy set of options that will make the theme your own, while still being extremely easy to use. Google fonts are supported, and you can also use your own fonts if GPPR is giving you trouble. You can dynamically change every aspect of your fonts for many site elements. You also have multiple layouts to choose from. Colors are also editable from the Customiser and  you'll have a great time making your own color schemes. Metas are toggle-able and you can decide which ones to show on blog pages and which ones to show on single pages.
Bravada is not just another WordPress theme. It's a Cryout Creations theme and that means quality, design, customization options, support, and more. There's always more. There will always be more. So you might want to see the theme's page or check out the theme demo or just keep scrolling for more screenshots.