Yes, Tempera has finally entered beta state and is ready for download. We've just submitted it to the WordPress repository where it's waiting for the review process to commence. Until then you can download it from here and we're counting on you guys to give it a try and let us know what you like and what you don't like about it, what works and what doesn't, what is and what shouldn't be, what could but may not, what must but could never… you get the idea.
Tempera's design is in some ways the opposite of Parabola, leaving behind the mathematical, well defined and contained layout and going for a more artistic design with many shadows, round corners and even some asymmetry here and there.  It also embraces CSS3 in its entirety and takes full advantage of transitions, so subtle animations are present at every corner.
The theme settings are still there, giving you the creative freedom you've come to expect from our WordPress themes and, as usual, we've taken things a step further.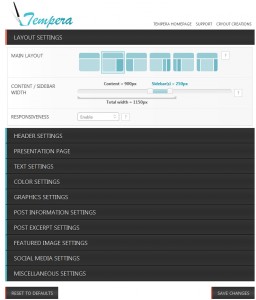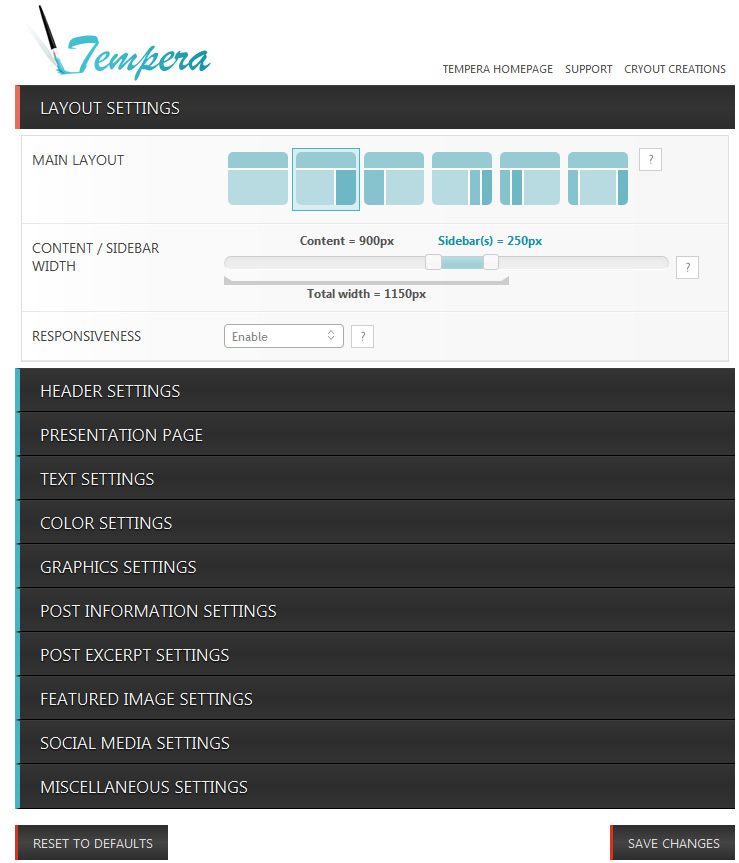 The biggest change is probably the infinite number of columns you can now use on your presentation page. Just like with the slider, you can choose to use posts for loading content in your columns and all the options are there as well: latest posts, random posts, latest from category etc. But you can also choose to load (an infinite number of) widgets as column content. Feel free to give that a try and don't forget to come back here and give us some feedback.
Post information settings have separate options now: for single posts and for posts shown on blog, category or archive pages so for example you can choose to show the Author and Date on single posts but only show the category on the blog posts. We've moved all the comment settings in this category as well. We've also added icon fonts to these post metas and these are icons that you can change the color of 😉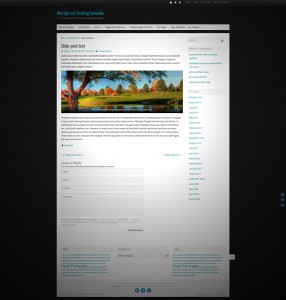 You may also notice a new top bar in Tempera that you can choose to show, hide or even make fixed, meaning it will stay visible at the top of the page as you scroll down. For now you can add a menu and social icons to it but we have plans for more.
There are a few more things you'll notice like the fact that comments now use placeholders so there's no more space wasted and everything fits better, that you now have the option of where to show you post information metas (just under the title or after the post content), that some border and shadow colors are calculated automatically based on your input background color.
One thing some of you will also notice is the lack of Color Schemes. Since the theme is still in beta we've decided (just like we did with Parabola) to wait till the theme is 100% stable color and option wise to implement them. So Color Schemes will be present in version 1.0.
From now on everything is in your hands: the dice have been thrown, the ball is in your court and we're just gonna wait for the fat lady to sing. Until then, the Tempera page is up, the Tempera forums are up, the Tempera demo page is also up and here's the download link again in case you missed it.
Have fun and play nice!