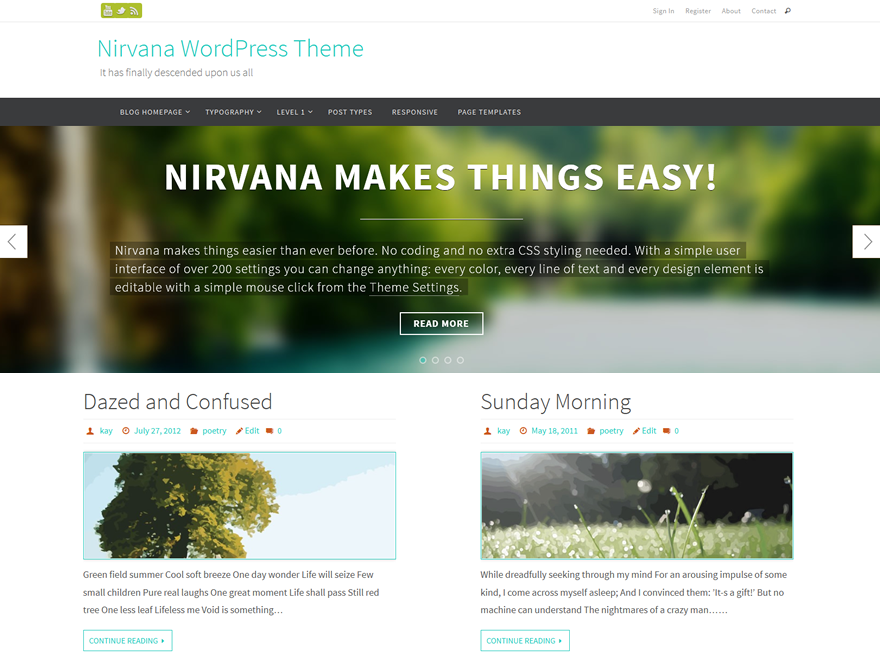 Our latest, newest and best? WordPress theme is up for grabs. We just submitted it to the WordPress Theme Repository so it's not available on WordPress.org or from your WordPress dashboard just yet but you can download it and install it manually for now.
So what are you waiting for? Download it and if you're new at manually installing themes then follow our manual installation tutorial. For those just wanting to stare in staggering awe, we also have a theme demo set up.
Just remember, although we tested it as much as possible, this is still in beta state. So if you come across any bugs or if you develop any form of feedback or questions the forum is also open. Oh and the dedicated theme page with all this info and more is also available. Have fun!