We'll break the update posts streak with a quick 'Happy Birthday' that we'd like to say to ourselves. Exactly 6 years ago we bought the cryoutcreations.com domain name not knowing exactly what to do with it. We just knew it was going to be something web related.
Well 6 years have passed and a winding road has brought us to creating themes and modules for WordPress and OpenCart. We did a lot of custom work in between, which we still do but we're not gonna bother you with the tedious details. It was really fun and hopefully it will always be 'cause if it ever stops being fun you'll see a giant "Out of Order" sign right where this post is.
Anyway, the memories have come back to haunt us, especially since Autumn has always been our favourite season (after Winter of course) and there's this sweet sadness mixed with bitter joy in the air. And so we remembered where and how it all started and we'd like to share that with you by showing you the two previous versions of the site you're currently on. Click on the images to browse the actual live versions.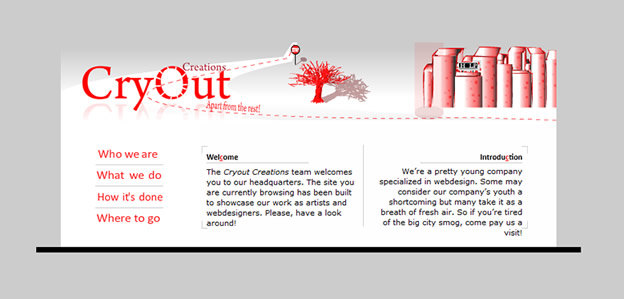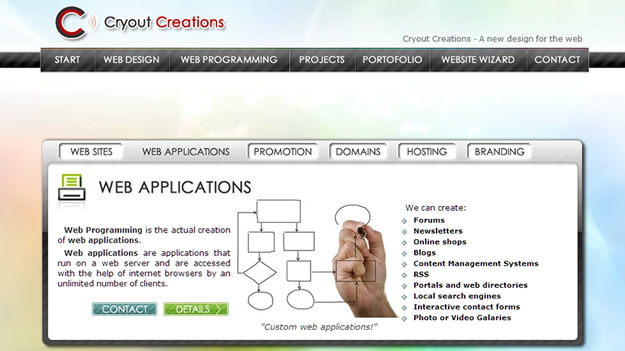 The third version for Cryout Creations is the site you're currently on – a slightly modified version of our own theme Mantra. But we're working on changing that so stay tuned for Cryout Creations v4. Until then we'll keep the patch updates and new themes coming up 😉