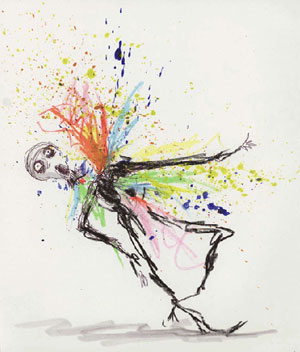 Yap, it's finally here – our Zombie Apocalypse's second year anniversary. We love watching it grow up and bleed all over.
Many things have happened this past year: a lot of eaten corpses, roaming bodies and mindless cadavers.
Now that all important moment in time has come when summer has passed and autumn – the season of dying – is crawling towards our doors.
And we're just a couple of weeks away from the end of the world, so prepare yourselves – the zombie apocalypse is near!
Image credit: Tim Burton.