It was two years ago that a deal with the dark overlord forces* had to be made and out of that wedlock Fluida theme was born. Sacrifices were made, blood was shed, features slashed, options rearranged, buckets of code rewritten, but in the end we feel that we have created something great.
Today Fluida reaches the ripe age of 2. Two years of learning and discovering, of showing her many features to the world and of becoming a better theme. And she took her role of bigger sister serious and made the time to nurture and educate her younger siblings.
To celebrate we have prepared and awesome surprise which we'll be revealing later on, right after the obligatory birthday cake break. 😉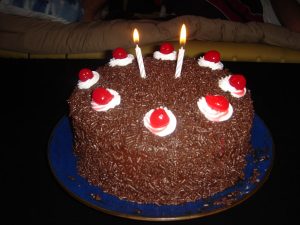 Important note: If you are using our link removal child theme, the next Fluida theme update will require that you already have or install the latest 0.7 release of the child theme – available for download from your account. This version of the child theme is compatible with both older Fluida versions and upcoming ones.
Changelog:
version 1.3.6.1
Fixed featured image sizes on landing page posts
Made static slider CTA fields visibility conditional to the static slider setting
version 1.3.6
Fixed submenus missing background colour on hover and colour transitions animations since 1.3.5
Fixed main menu search icon going white on hover since 1.3.5
Fixed static slider overlapping icon blocks on mobile devices
Fixed Serious Slider responsiveness when using the 'theme' style
(Finally) fixed editor styling
Changed landing page icon blocks content source values behaviour to be consistent with other options and themes *** this will require adjusting the option to restore the desired configuration after update
Improved content_width() and featured_width() functions to better calculate the correct value on landing page
Rearranged post meta hooks to be in sync with our other themes
Changed featured boxes 'read more' buttons styling
Slightly tweaked mobile menu styling
Tweaked 'more posts' button styling
Increased default sidebar sizes to 320px
Added filters on landing page element titles; added class filter on landing page text areas containers
Added compatibility styling for Team Members plugin
Added new theme default header image, new default static slider image and updated theme screenshot
Moved image size options descriptions to separate hints
Updated Cryout Framework to v0.7.1