We've been getting tons of questions about disabling (or hiding or turning off, however you wanna call it) comments on pages or posts. And although replying to all of you in detail would be entertaining as hell, we thought it would be better to write a quick tutorial about it.
Just remember, this is not theme related; turning off comments is a WordPress feature that's just a bit hidden at first and not very well documented. It will work no matter what theme you're using although I don't see why anyone would use any other themes than our own.
How to disable future comments
First of all if you want to disable comments altogether then go to your site's admin section and then to Settings > Discussion . There you'll have the option to Allow people to post comments on new articles that's checked by default.

Note that posts / pages already written (drafts or published) at the time you change this option remain unaffected. This option will only affect future published content. Read on to see how to turn off comments for already published content…
How to disable comments for existing or individual posts/pages
But most of you probably want greater power. You want micromanagement. You wanna choose one by one the pages or posts that have comments enabled. Well, that's very easy. The option has been there all along, only that it's not visible. Yet…
Either create a a new post or page, or edit an existing one and then, in the top right corner of your page you have Screen Options.

Click on it and then you will see a lot of checkboxes. The one that interests you right now (because it's not enabled by default) is Discussion (don't be fooled by the naming, the accompanying Comments checkbox enables existing comments administration).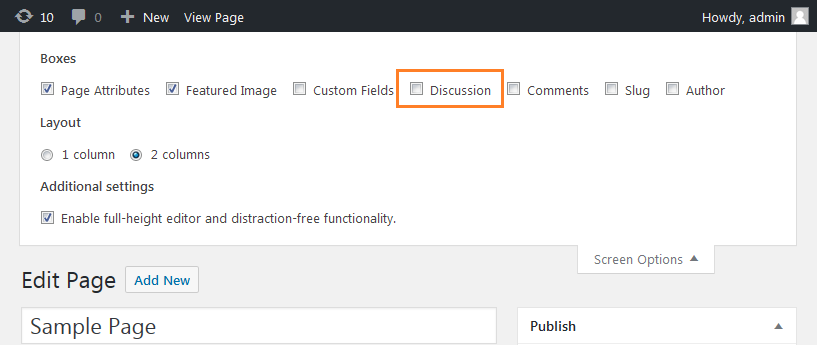 Enable it and then under your post you'll get a new set of options that looks strikingly similar to this: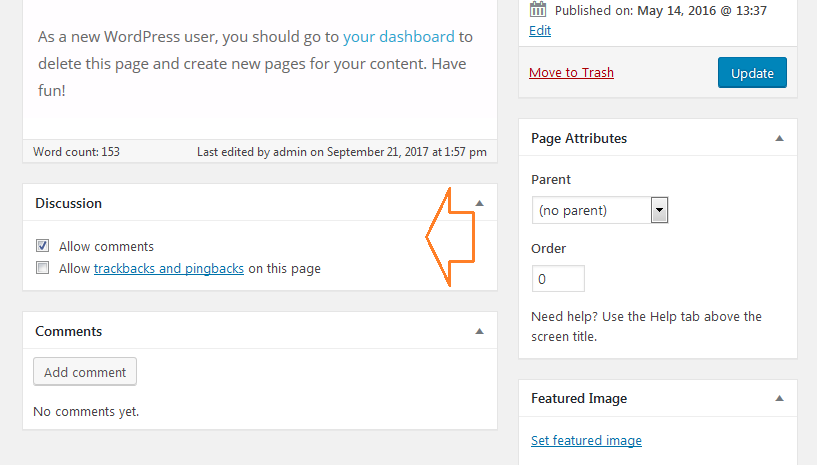 And while you're here you can also check all the other Screen Options and see what you've been missing all this time!
How to hide comments-related content in our themes
All our themes have these options to show/hide particular WordPress comment-related texts or fields. Just browse to themes' options and make the wanted changes.