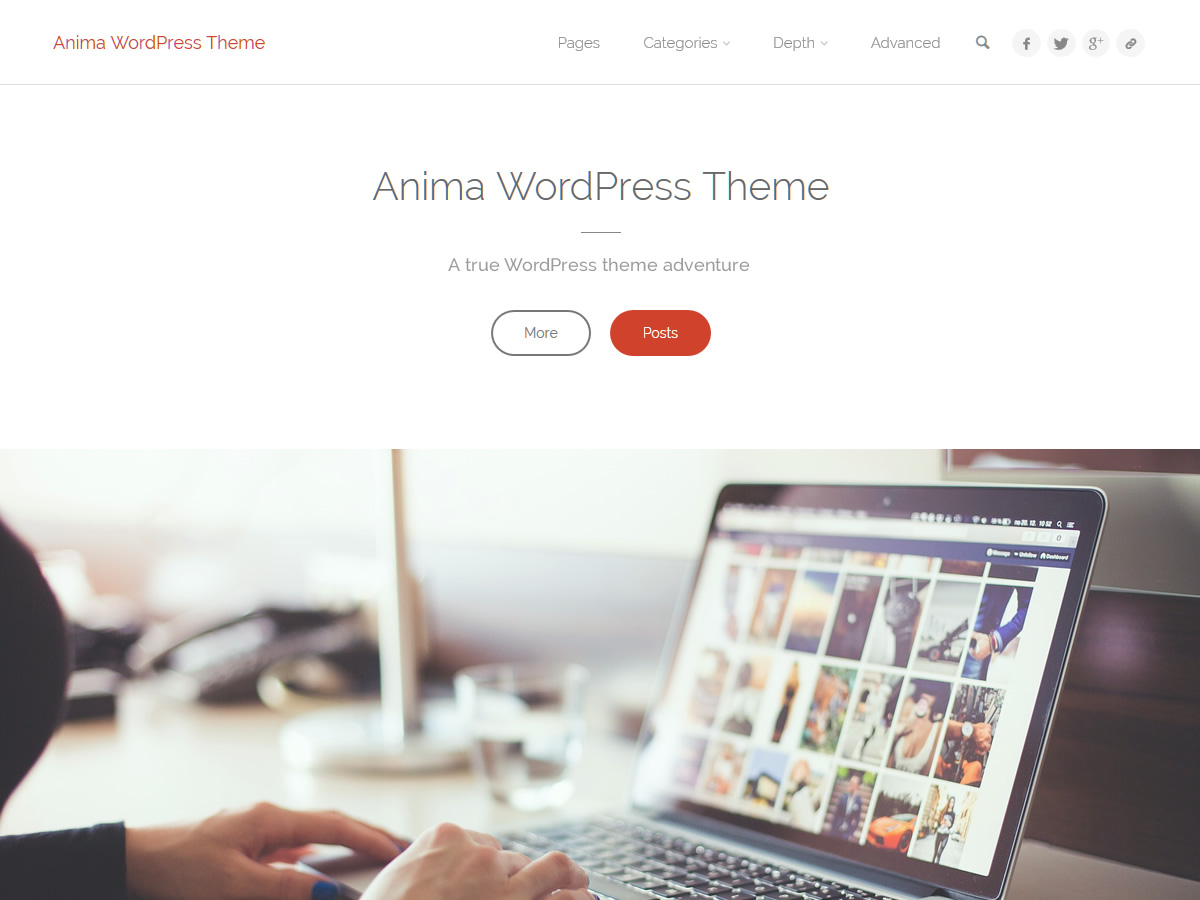 The Anima theme is Cryout Creations' latest WordPress theme and it has just about everything our previous themes have accustomed you to, plus a few extra perks.
Anima Theme Features
It's completely responsive, as you can see for yourselves in the demo. It's also multi-purpose, seriously, try and find a field or domain you couldn't use Anima for. It has almost unlimited customization capabilities, varying from colour and typography options to layout and widths to socials and featured images. It has both wide and boxed layouts, which pretty much means it's two themes in one. Anima is also search engine optimized as its using microformats as well as Schema.org microdata. What does that mean? Well it basically means that Google, and search engines in general, will love it. And of course our beloved Anima theme is translation ready and supports right-to-left languages.
Our Anima theme, being a true multi-purpose WordPress theme, also has two menus plus a mobile one, six dynamic widget areas, breadcrumbs, numbered pagination, back to top button, unlimited Google fonts, customizable meta information and excerpts. And everything can be enabled or disabled from the theme's extensive customizer options.
Anima Landing Page
There's also the landing page. It comes equipped with an ultralight and easy to use slider, featured icon blocks, featured image boxes and text areas complete with parallax effects.
A nice little addition to the theme are the header titles accompanied by the post metas and breadcrumbs that appear over the header image. You can see how (awesome) it looks in the image below but for a better experience you should really check out the theme demo. Especially since you'll miss out on the nice animations if you're just going to look at the pretty pictures.
And before showcasing some theme beauty, here are all the useful links for Anima – a WordPress theme full of heart: