Okay, we had enough zombies yesterday to last us another year, so we got back to work. Today we're releasing version 0.9.1 0.9.2 of the CR2 Alter Menu OpenCart module. Version 0.9.2 includes two bug fixes related to how the module saves menu items and their enabled/disabled status. New features… well, the module has more than doubled it's codebase, the most important change being that it should now support virtually any theme out there, as long as the theme respects two (compatibility) guides:
the menu is stored inside a html tag identifiable with either an ID or a site-wide unique classname.
the theme accepts modules in the Content Top or Content Bottom areas on all of it's pages/layouts/routes (not selectively on just some pages)
So enough chitchat, feast your eyes on the new Extreme mode settings (as well as the General and Compatibility mode settings):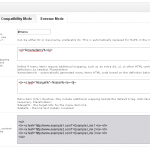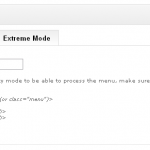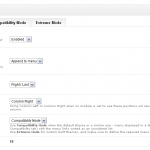 And just so that you don't lose yourself in the configuration, we've put up a nice options manual and included it with the module. Live demo: http://demos.cryoutcreations.eu/opencart/modules/ The module can be purchased from OpenCart's Extensions Directory.