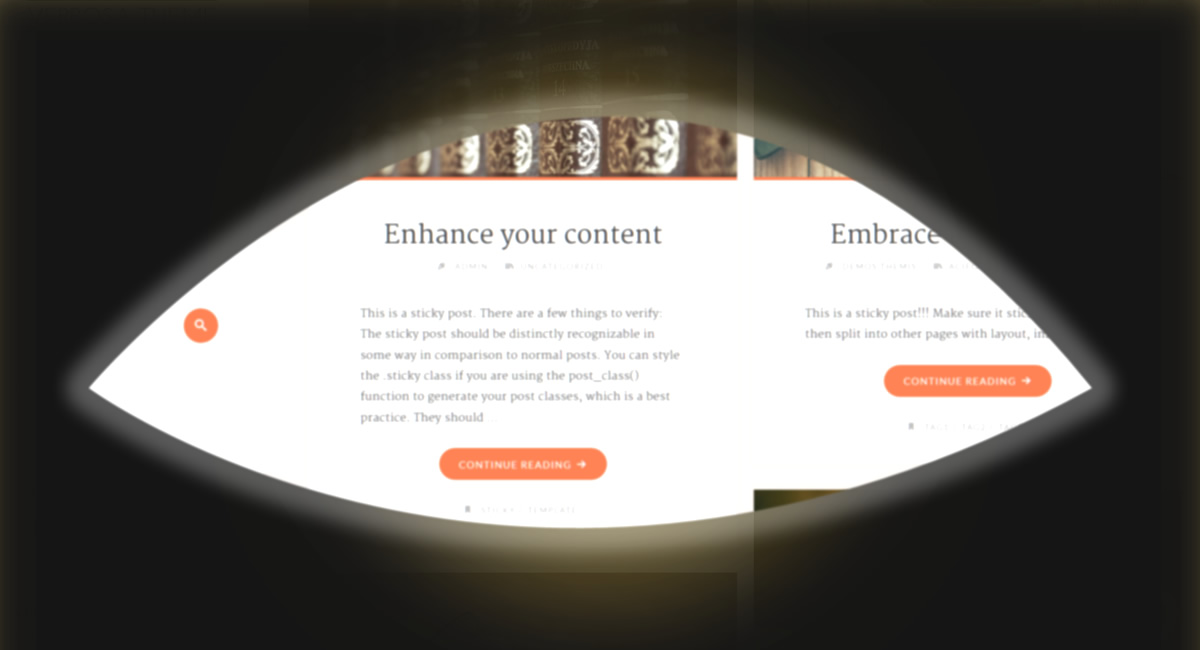 You wake up and you're a WordPress theme. You have a funny yet resonating name. You can't quite recall it but it's definitely a feminine name, one word, ending with the vowel a. Always ending with that darn vowel- that's a clear trademark for a Cryout Creations theme.
People are always checking you out, previewing your lines, curves and colors. Always keeping you in the spotlight, they're testing various elements, checking to see if you can satisfy their specific needs, if you can fit within the confines of their preconceived ideas of a perfect theme. And when you do fit that description- the install button is pressed and the horror begins…
Articles and pages are constantly added, edited, sometimes deleted. Countless plugins are cramped in, all shapes and sizes, shamelessly biting at the fringes of compatibility. And when that compatibility does fail, you're always the one to take the blame. And so you're always being tampered with by those damned developers, adding patch over patch over patch, relentlessly changing you (they use the word 'improving' but we all know that's a lie) until you barely resemble your initial form.
And since you're a Cryout Creations theme, people can, and will, customize you a great deal. You're one but you're not the same. Different layouts, color schemes, fonts, widgets – you name it and it's customizable. It's near impossible for you to know who you really are anymore, a myriad of personas and you can't relate with any of them. Plus, with the whole responsive trend lately, they keep putting you in all these tight, uncomfortable places and expect you to just act natural.
And sometimes, after all this probing and poking around, they decide you're simply not good enough. You don't fit with the subject matter. You're too dark. Too round. Not enough umph. So they choose another theme, the first that shows up in search, some soulless Twenty-something theme and then just move on. And that- that is the worst. You feel dirty, used and abandoned. But somehow you must move on as well, because another download is in progress and that install button is about to be pressed once more…
You wake up and you're a WordPress theme. You don't know your name but that's all right.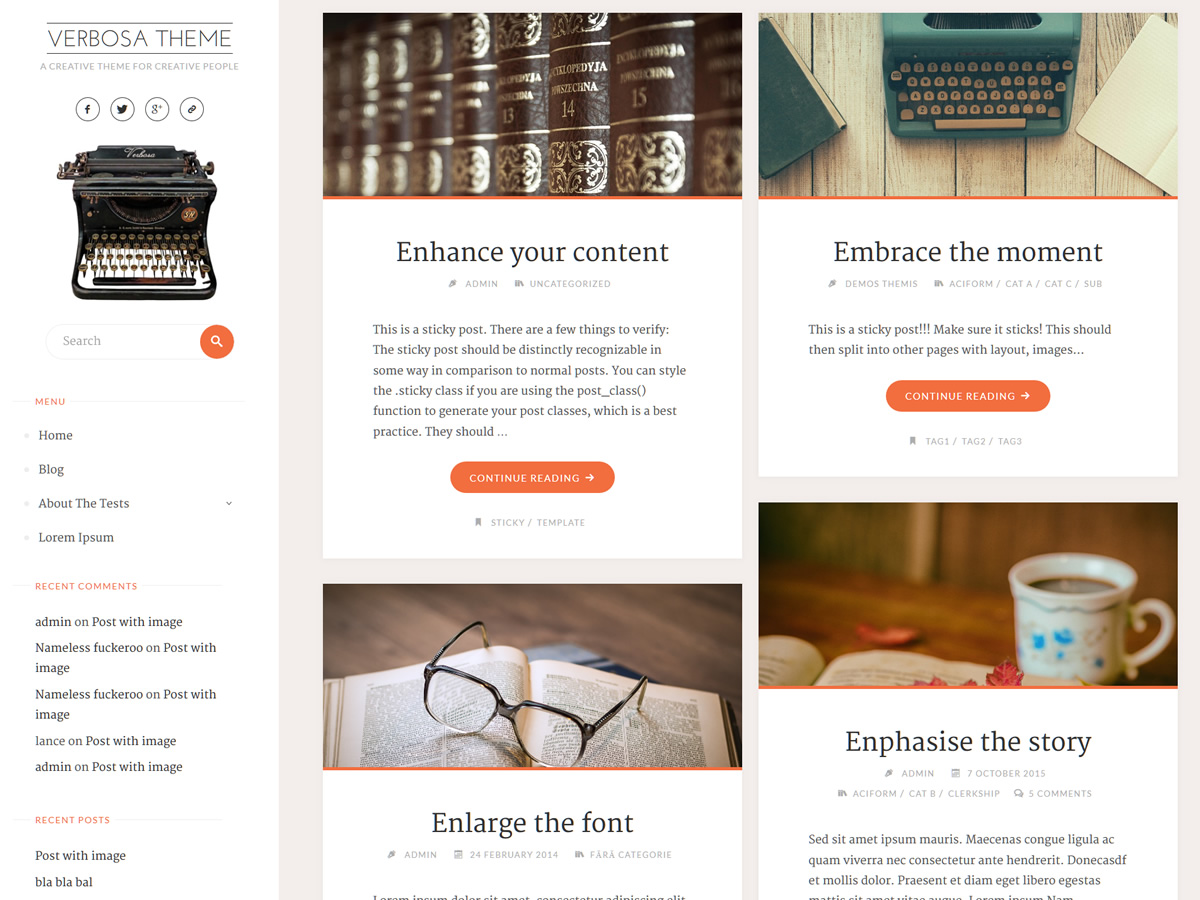 And, as always, the serious part of the post follows containing all the necessary info and links.
Verbosa is our latest free WordPress theme, the second (after Fluida) of our Customizer-based themes. With its fluid layout and clear typography it's mainly aimed at writers and content creators but anyone can take it for a spin- see what it's made of. Although I could tell you right now what it's made of: coffee soaked gingerbread. Mmm… tasty. So without further ado, the important links:
Live demo – if the above screenshot hasn't convinced you yet.
Verbosa Theme Page – the headquarters – where you'll find the download link and all future info about the theme.
Forum – got a question? a request? some beans? This is the place to spill them all out.
As you probably know by now, until Verbosa is approved and becomes live in the WordPress.org repository, you need to download and install it manually.