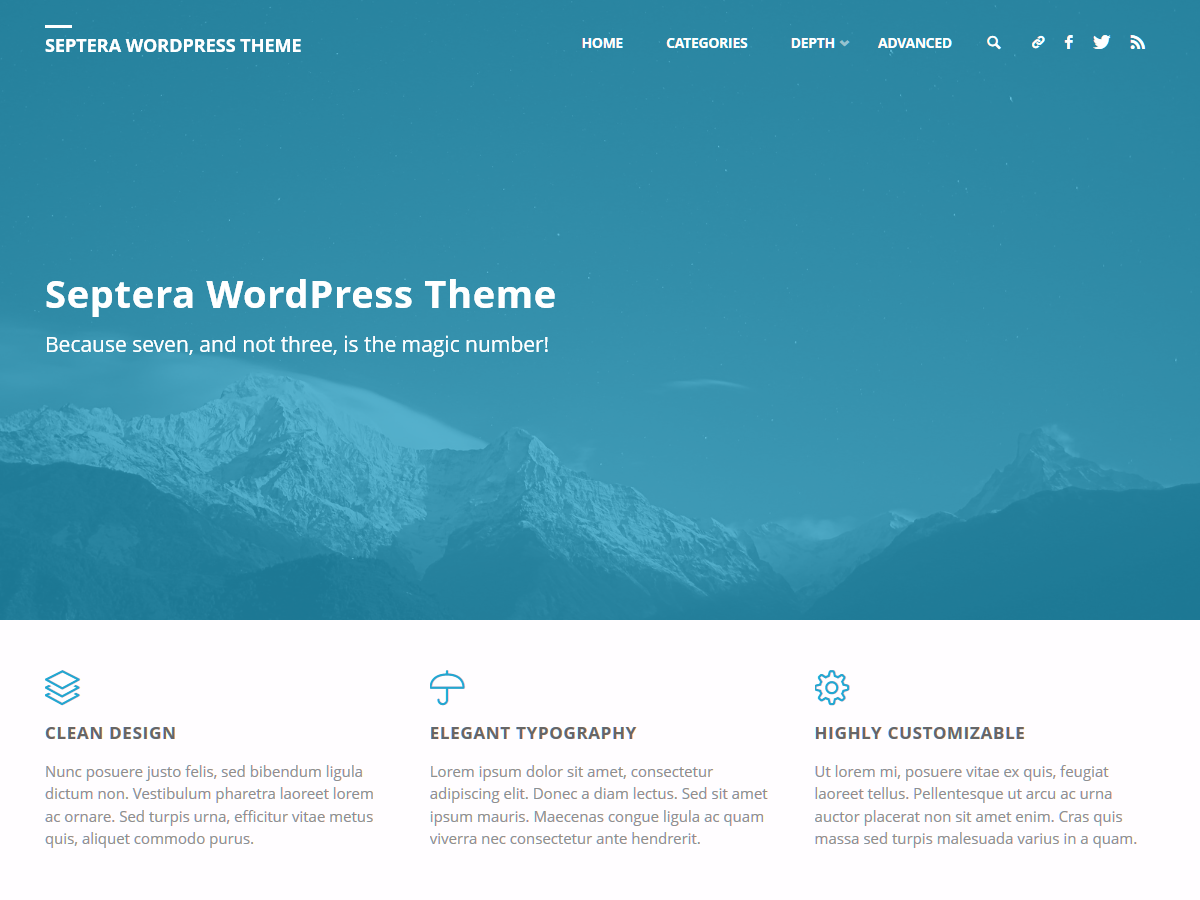 Starting our new, albeit tacit, trend to create more, bigger and better WordPress themes (about one new theme every couple of months), Septera brings even more style to our current themes line-up.
Based on our custom made theme framework, also used on our two previous themes, Septera comes equipped with all the bells and whistles that you've come to expect. It's responsive, lightweight, with an extensive array of settings, a customizable landing page and a plethora of layouts, menus, socials, widgets, post formats and more.
Great attention has been paid to the theme's search engine optimization and it incorporates microformats and Google readable Schema.org microdata. It's also translation ready, with full support for right-to-left languages.
As you'd expect by now, the theme has been submitted for review to WordPress.org and it will take a while for it to get approved. Until then you won't find it in the repository but you can download it and install it semi-manually. The process actually consists of just a couple of extra clicks.
Following are a couple of screenshots but for a better, all-round experience you should check out the live demo or just download it and install it yourself, it is after all a free theme.