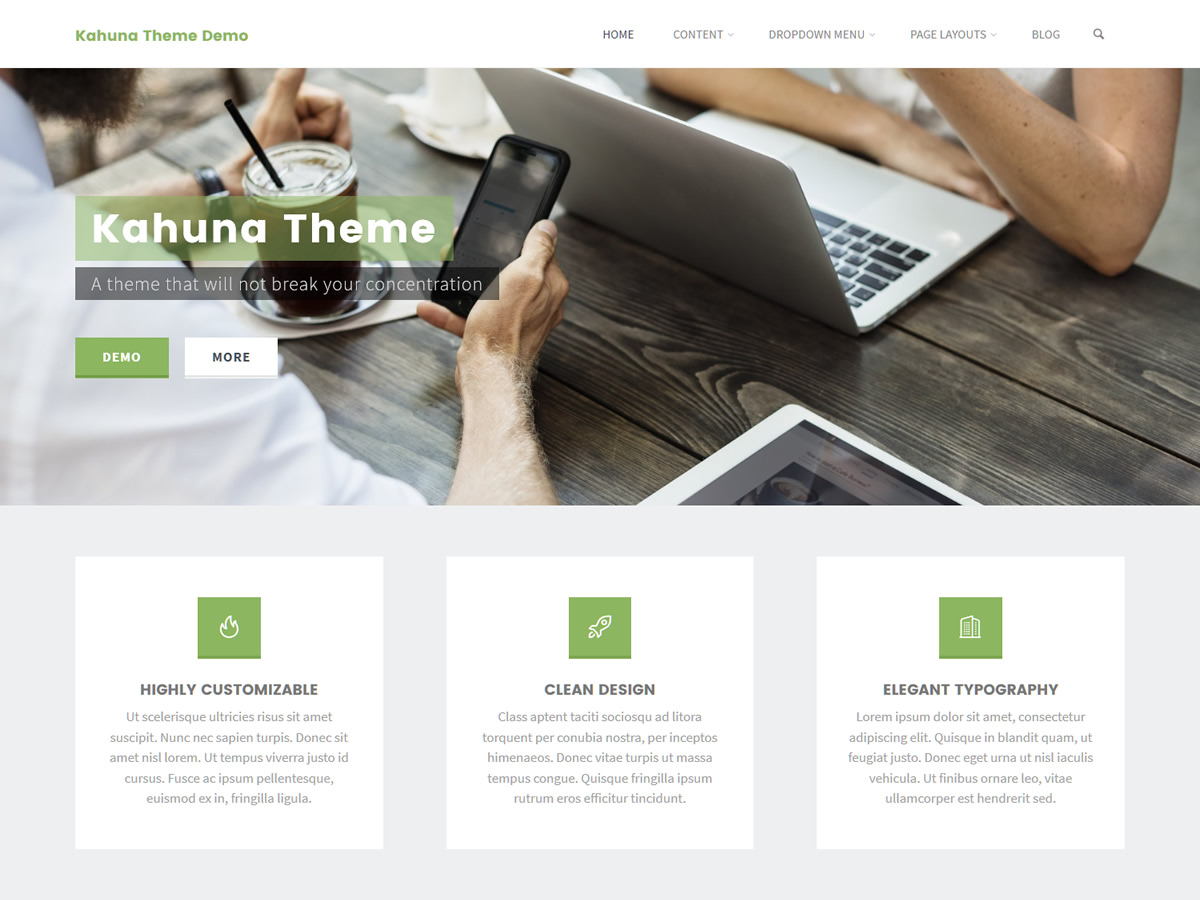 Kahuna WordPress Theme
Have you met Kahuna yet? She's been available on our site for about a week now and yet you haven't been introduced.
We wanted to give you a chance to meet her 'by accident' while browsing our site. This way you could get acquainted at your own pace. But just in case some of you are shy, we decided to finally make the proper introductions.
Kahuna is a single WordPress theme looking for somebody to have a relation-site with. Her interests are typography, long walks on the beach, responsive layouts, reading, sleeping outdoors and modern, minimalist designs. She's looking for somebody that's creative, honest and caring. Somebody that would make her feel special in the vast sea of average, plain looking WordPress themes.
She's also very skilful, with a degree in web design and many other certifications like HTML5, CSS3, Search Engine Optimization, Typography and Responsive Design.
Kahuna has also provided a couple of images so you can get a better idea of what you're getting yourself into. This is Kahuna all dressed up for a night out (also known as the landing page):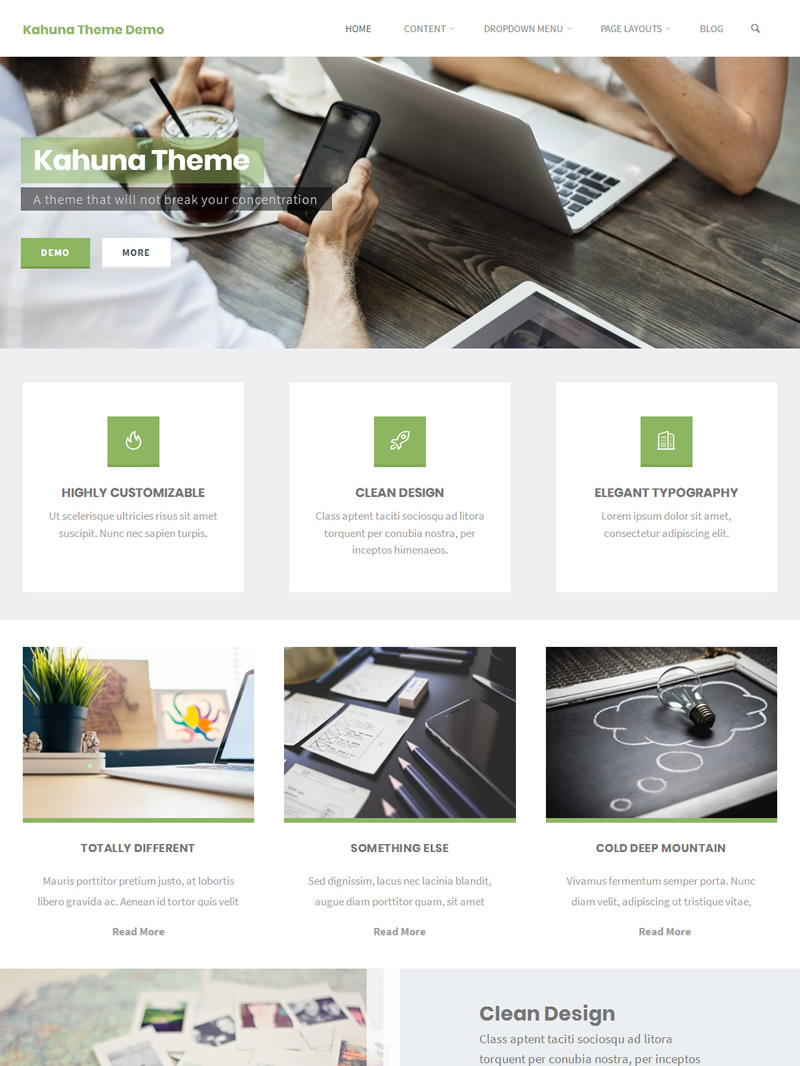 And this is our beloved Kahuna WordPress theme from a different angle, this time on a casual TV dinner night (also known as a single blog page):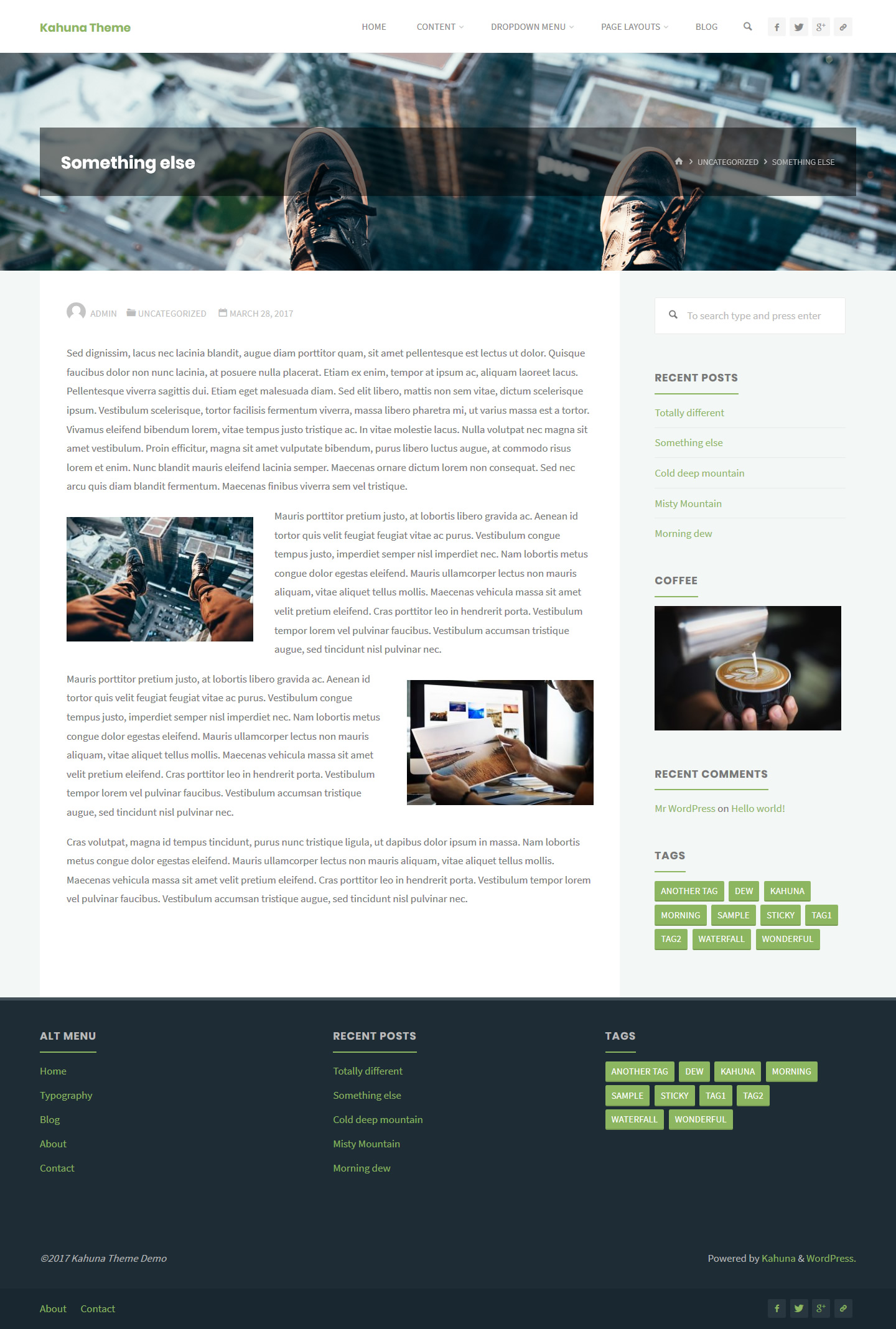 Kahuna Useful Links
If you're still not sure whether Kahuna is right for you or not you could have a more in-depth look via our live demo. Just don't stare.
If on the other hand you're convinced and would like to take our theme out on a date, you can do so by downloading Kahuna. Make sure you have her back safe by 11pm.
Having a bit of trouble, and not quite sure how to push all her buttons? The support forum should give you an extra hand with that.