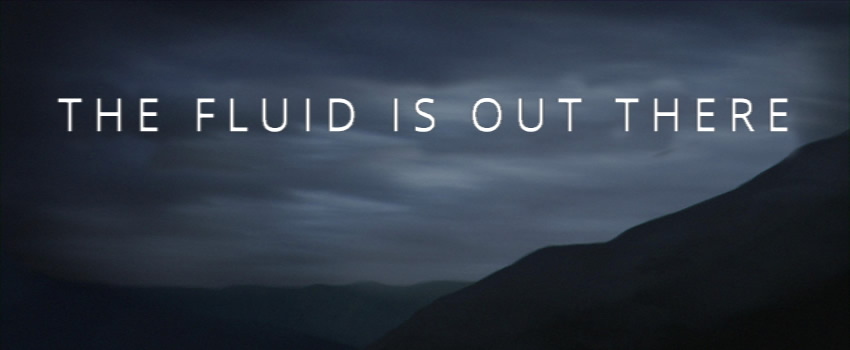 Our latest WordPress theme just got an update. And at first glance Fluida 0.9.7 may seem like just another regular theme update. Some fixes here, some improvements there, maybe a couple of new features in between.
You know, the usual suspects.
But if you'll take even a quick look at the changelog,  more specifically at its sheer length, you'll quickly realize there's something more sinister going on.
A deeper, darker meaning to unfold. Some fundamental truths- hidden in plain sight.
We can't tell you much but what we can say is that while Fuida was waiting in the review queue, we've been doing a lot of theme soul searching. And we've learned a lot in the process, and it changed our very essence, and what we've become… you cannot… it…
And all that is reflected in this latest update.
You may not see much change by looking just at the front-end of the theme but deep down, at code level, or even below that- at soul level, everything has changed. And that means a better theme overall: increased plugin compatibility, optimized performance, better search engine optimization, WordPress future-proof code, an easier and more natural user experience.
But here's the changelog, before they get a chance to…
Changelog:
Optimized PHP and HTML code to follow standards
Optimized CSS layout to follow standards
Cleaned up post format files
Cleaned up header.php and fixed header image display, comments.php, content.php, single.php, search.php, 404.php
Cleaned up content-* files
Redesigned attachment.php as image.php
Merged author.php, tag.php, category.php into archive.php (and split author info to author-bio.php)
Added new WordPress.org theme tags (and removed deprecated ones)
Added normalized tags option (on by default)
Added post formats to breadcrumbs
Added base font name to Google fonts enqueue (when custom weights are used)
Added .icon-chat (same as .icon-quote) for the chat post format
Added color transition to post format and meta icons
Improved Continue Reading button visual style
Improved round corners option to apply to the correct elements (#toTop, a.continue-reading-button, .page-numbers, .page-header, span.entry-format)
Fixed author and date microformats
Fixed one-column page template breadcrumbs position
Switched to using proper the_title() call (with arguments)
Renamed registered image sizes
Removed leftover check for site title HTML tag and post/page titles
Removed async from script filter (causes issues with Masonry)
Removed round corners from back-to-top button
Removed unused /resources/patterns folder
Moved entry_meta_format_hook after content title (and resized format meta icons)
Moved side header padding to inner element
Moved cryout_schema_microdata() to framework and added imageObject
Updated theme URL for new site
Updated theme news feed URL for new site structure
Restored proper order of theme panels/sections in the Customizer
Changed default content font size to 16px (from 18px)