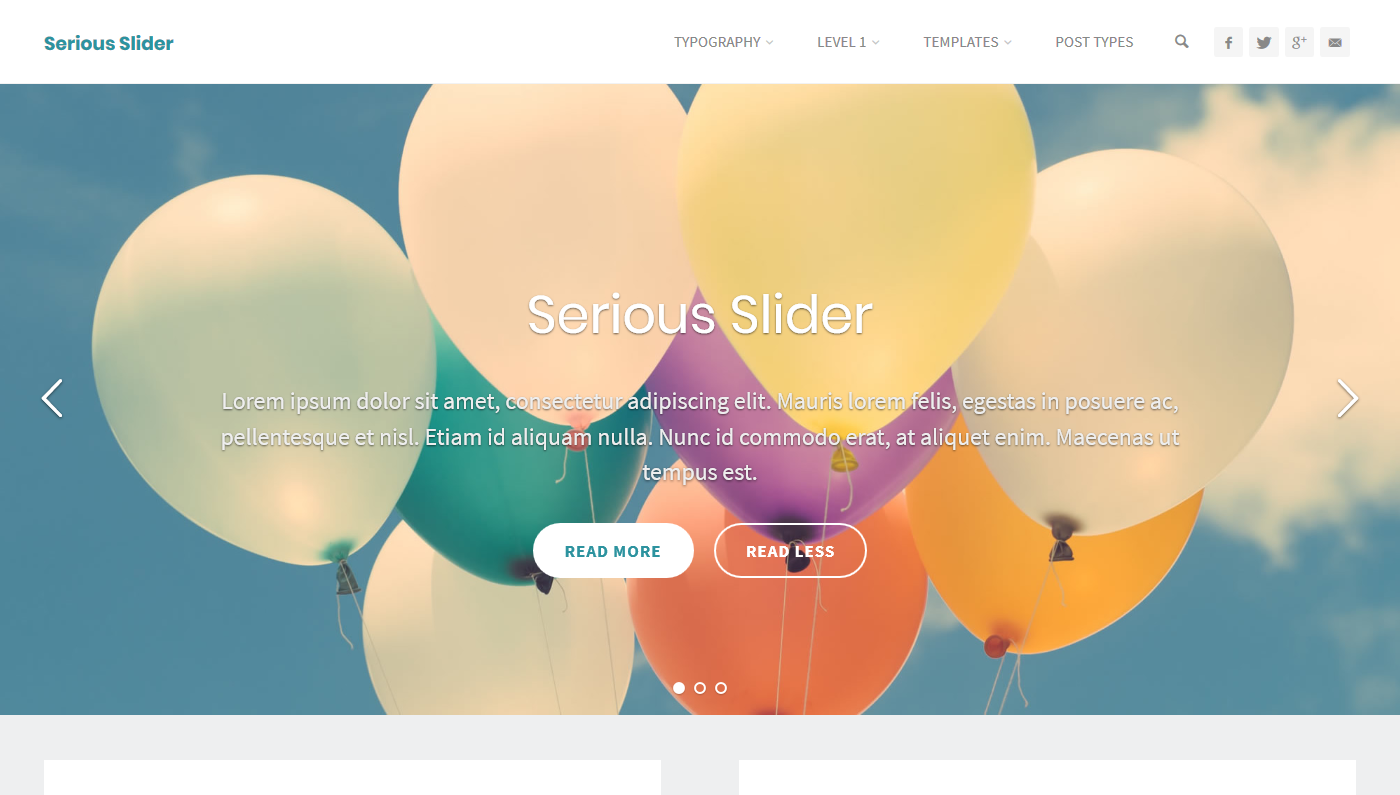 We've created our Serious Slider plugin as a companion for our new generation of themes to offer them slider functionality that existed in the previous generation of themes. Since then our slider plugin has grown and is now ready to take the world (of sliders) head on.
Version 1.0 brings a collection of changes intended to make Serious Slider a full-fledged WordPress slider plugin, capable to rival even the most advanced free slider plugins out there while maintaining its efficient and lightweight construction.
You can now choose from 7 general style designs (plus a special one which neatly integrates with our selected themes), 7 transition effects between slides, 5 caption animations, 3 caption appearance styles, caption alignment and size options, accent color option. All these can be mixed and matched to create the image slider appearance of your choice.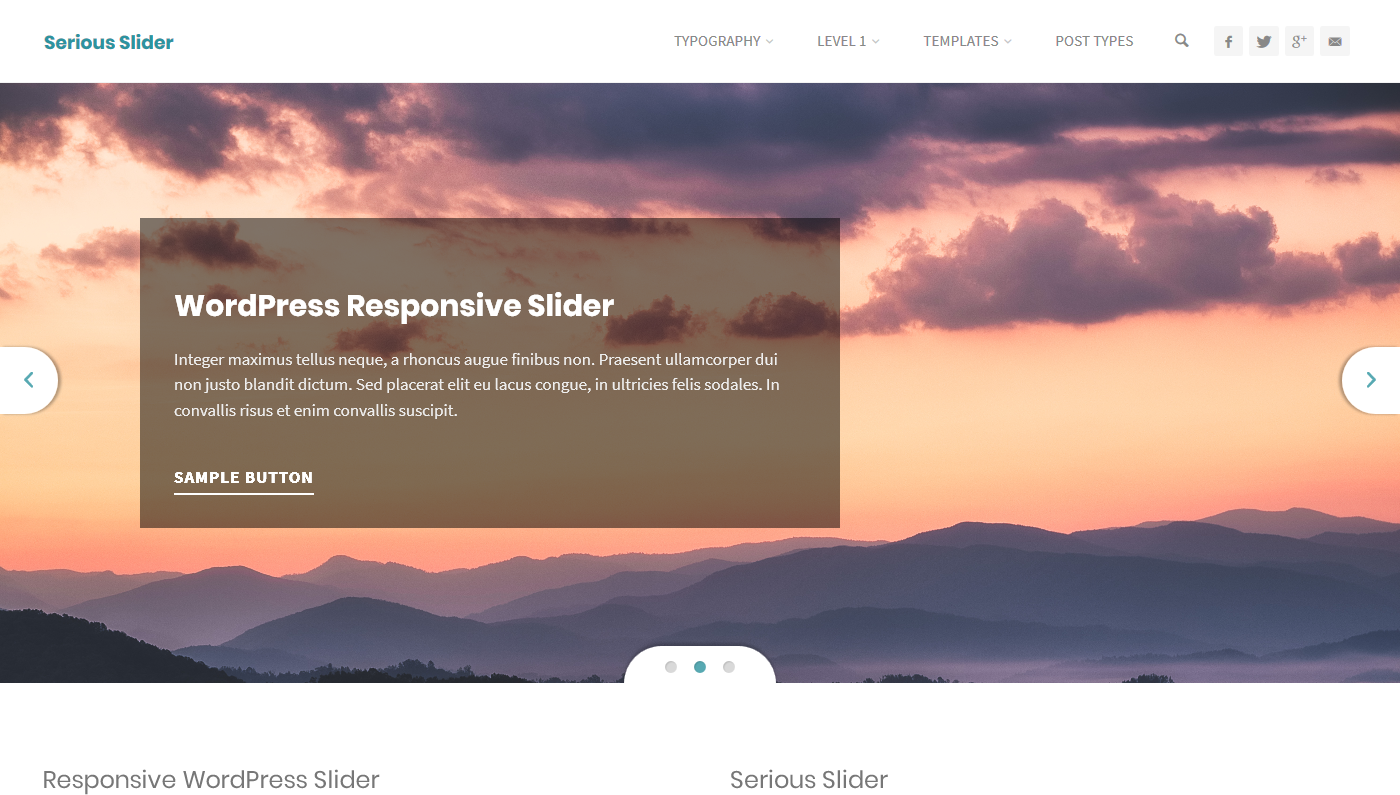 Additionally, the slides can now display up to 2 separate buttons each (linking to your desired pages or content), with individual labels and link controls.
In the backend sliders and administration is now even easier, with quick slide image assignment, control and removal functionality and streamlined slider initialization.

For more information about our Serious Slider plugin, here are some useful links. The slider plugin is completely free and although the screenshots and live demo are a great representation of the theme, there's nothing like a live preview on your actual site to give you an idea of what it can do. Have fun!
Changelog:
v1.0.3
Fixed slider indicators being left aligned in Webkit browsers
Tweaked and re-checked all slider styles
v1.0.2
Fixed shortcode attributes filter in wrong location and not working
Fixed slider missing indicators when 'cryout theme' style is used
Fixed slider description field being visible when HTML descriptions are enabled
Improved 'manage slider' section appearance and responsiveness
v1.0.1
Fixed notice of undefined function call in shortcodes.php
Updated info on plugin about page
v1.0.0
Added 4 new design styles (Square, Tall, Caption Left & Caption Bottom)
Totally revamped design of existing styles (Light, Dark, Bootstrap & Cryout)
Added slider buttons with up to 2 buttons per slide (with customizable label and link); removed in-caption links styling
Added caption alignment and caption max-width options
Added caption text styling option
Added accent color option
Added caption animation option with 5 effects
Added quick image management (add/change/remove) in the slides list section
Added 'orderby', 'hidecaption', 'hidetitle' slider shortcode parameters
Updated caption markup for compatibility with our Kahuna and Anima themes built-in styling
Several minor tweaks:

link to slides management in the slider section, added 'Insert Slider' button next to 'Insert Media';
moved toolbar button to secondary TinyMCE Editor row;
updated plugin info and links;
new banner and icon images;
added missing 'no sliders' message;