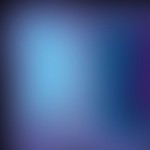 Is it a bird? Is it a plane? A meteor? It kinda looks like an UFO! Could it really be ?! Or maybe… is it … Superman wearing a sombrero?
Close enough but no. It's the new Mantra update with the symmetrically numbered version – 1.8.1 – one standing at the edge of infinity and seeing itself on the other side. Is that one the same as this one? Can they be the same with a whole infinity between them? Is space really the final frontier and infinity just an an invisible mirror? Well, until the next version comes out – I guess so.
'What does the new version bring to the table anyway' you ask? Well quite a lot actually. You better make some room on that table of yours cause Mantra's packing some goodies.
'Come on already! I ain't got all day to read your s%&t' you say? Don't you use that tone with me young man! I'm investing a lot of time and effort into Mantra so you better make time to read my s%$t and you better enjoy reading my s%#t and even post a comment about how much my s%#t rocks!
'Really? You're gonna be like that? I better get back to my blog then !' you shout in anger as you storm out of the room, violently shutting the door behind you. No! Please come back. I'm so sorry. Come back and I'll tell you everything you want to hear! I'll tell you about the new version!
'Whatever you gotta say, just say it. I can hear you through the walls. I really don't wanna see you right now!' your muffed voice surrounds and numbs me.
Okay then, here it is:
The new version mainly adds a new presentation page. It has a new settings area in the Mantra Settings Page called Presentation Page just under the Layout Settings.
There you can enable it and configure it. There's a slider and some columns. All configurable.
The Slider – You can have up to 5 slides and you edit everything – image, title, text and link. You have that for each of the five slides. The images are uploaded using the WordPress uploader so you can also choose from images that are already in your gallery. You can also choose the slider's dimensions.
The Columns – You have 4 columns, with 4 editable fields, just like the slides. You can also choose the height of the images here.
The new version also adds a new Magazine Layout, meaning you can have 2 posts per row. That's still in a Beta stage but we encourage you to try it an give us feedback. The option for that is in the Post Excerpt Settings because it works well with excerpts.
We are currently adding more customization options to the slider and the columns to give you more freedom. Also in the next version… 2 more menus.